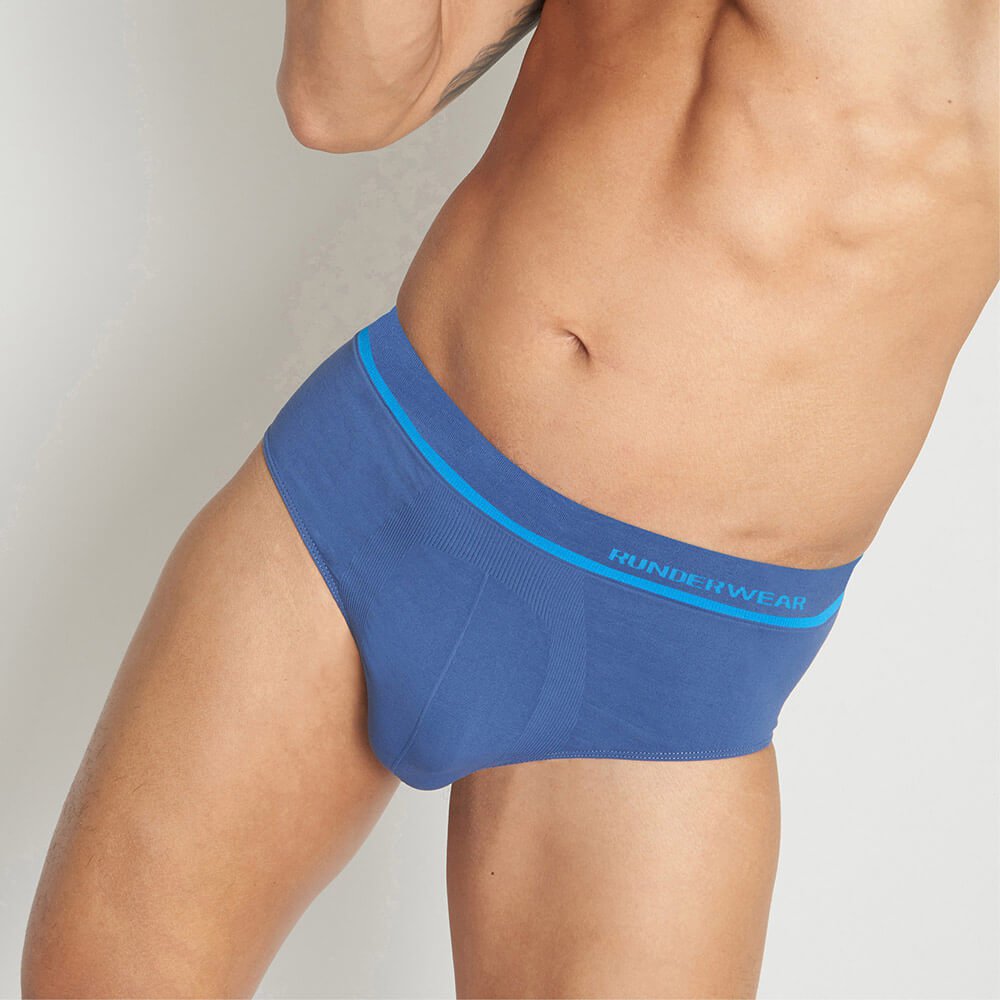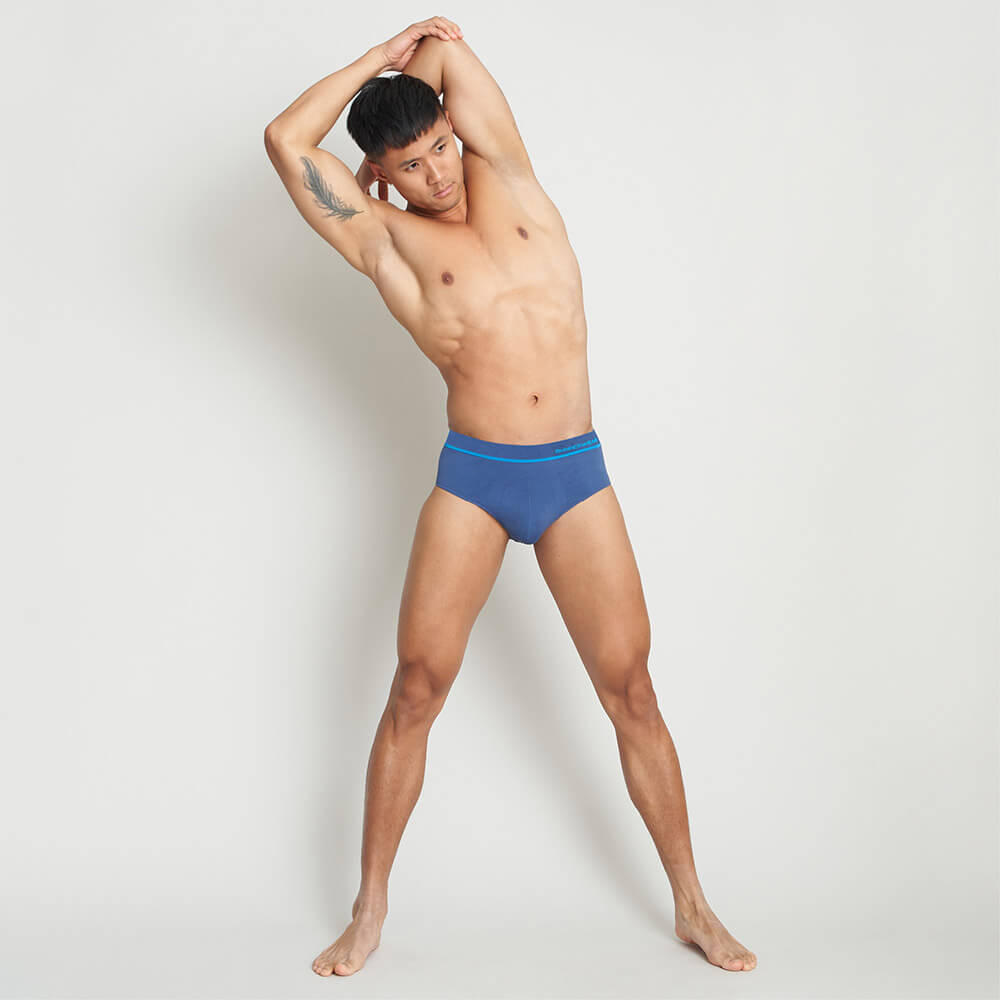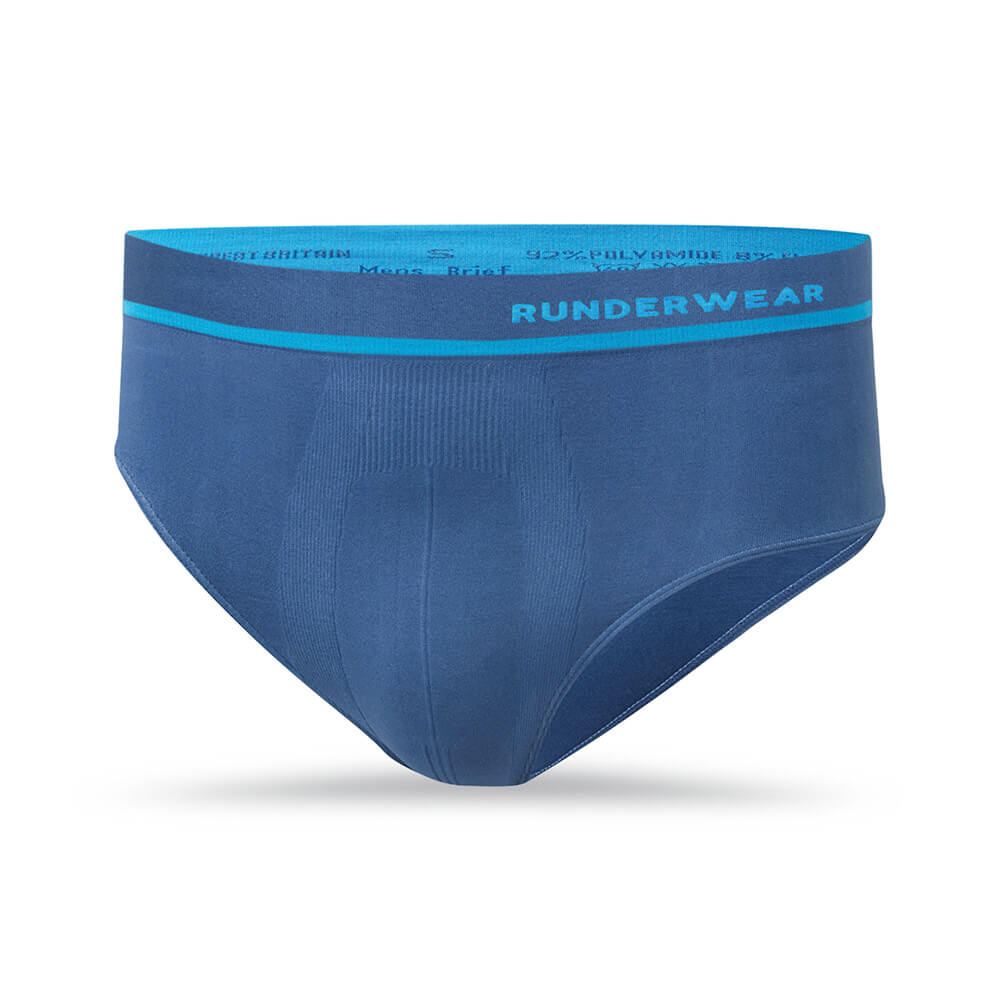 Men's Running Briefs - Blue
This product is non-returnable and only available in sizes shown
Lightweight and seamless, the Running Briefs are designed with a classic fit and everyday comfort in mind. Sweat-wicking, breathable fabric will keep you cool and dry - even during the toughest runs. Experience serious support and total control for your package. 100% chafe-free, guaranteed. 

♻️ Now made with 92% recycled fabric (GRS certified)
Fast, tracked delivery options
Warehouse clearance stock - please note that this product is non-returnable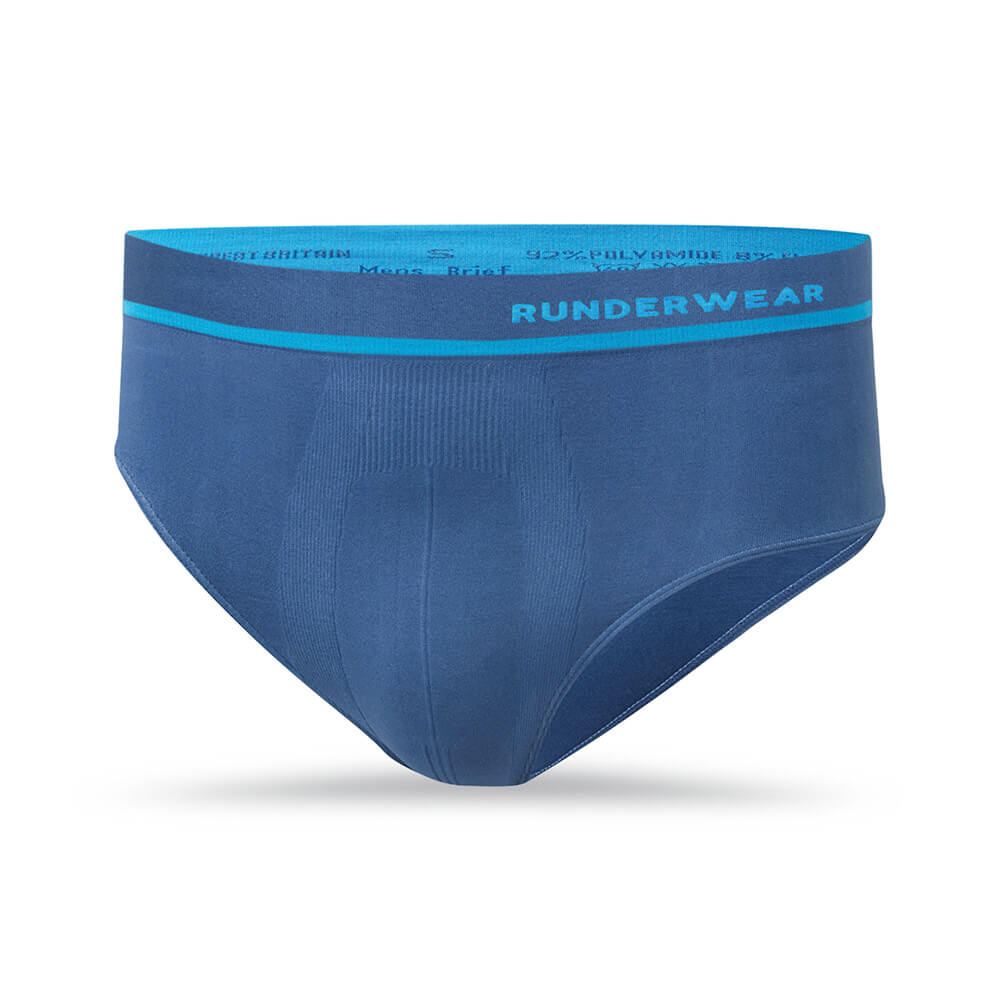 Lightweight and seamless, the Running Briefs are designed with a classic fit and everyday comfort in mind. Sweat-wicking, breathable fabric will keep you cool and dry - even during the toughest runs. Experience serious support and total control for your package. 100% chafe-free, guaranteed. 
♻️ Now made with 92% recycled fabric (GRS certified)
This product is rated 4.9 of 5.0 stars.
It has received 428 reviews.
Great Briefs!
Got sick of my uncomfortable liner so thought I'd give these a try. I was worried that the small size would be too loose as I'm usually xs but they fit perfectly. They're extremely supportive, moisture wicking- everything it says on the box. They also fit well under base-layer shorts. I've since cut out my liner! They were a tad expensive for one pair, but I wasn't able to find anything else that would work, and after receiving it I think it's worth the price.
Thank you for your feedback, Great to hear that you are loving your Runderwear Briefs and you love how comfortable and supportive they feel on. Thank you for your purchases with Runderwear. Happy Running!
Great Underwear
Having tried a few pair of merino from differant brands at crazy prices these briefs perform just as good.I have found going for a size down gives a snug fit that really works well at transfering sweat away from skin.☆☆☆☆☆
Not supportive enough
Very comfortable. But didn't support as well as I needed. I'll stick with a traditional jockstrap. Perhaps Runderwear will make its own jock one day.
Great product, but just not for Asians
Hi Runderwear Team.
Firstly, would have rated you guys 5 star but I'm giving 3 as my hunch is that this product was just not tested with Asians (I may be wrong though). I'm 165 cm, 68kg and I got the S size.
I've bought the shorts, boxer and brief and tested a 10km run with the shorts and brief. This review is on the brief.
1) No chafing on the thigh, despite it being a brief. Probably the shorts helped. Kudos and as promised.
2) Nice comfortable material but for Asian countries which is hot and humid, thinner nylon blend material would be more moisture wicking.
3) Bottom half of the brief just done right, particularly groin area and the hips, the grooves, and how it stayed in place in tact, even after the run.
4) The biggest problem is the top half of the brief. It's way too long, and if you pull it upwards to get the snug fit on the groin area, the top half of the brief stretches all the way to the tummy, it almost looks like wearing a tummy clincher or girdle :(
Here is where I feel it was not tested on the smaller built asians. For those close to or 6 footers, I think it would have been a much better fit.
And I can understand the reason for the lack of waistband, which likely would cut or cause some chafing but the current material results in the brief rolling/riding downwards. For those with a belly, it will certainly roll or bunch downwards. What I think helped (and probably was designed as such) was the Runderwear shorts. The silicon at the shorts waist band sort of helped to minimize the rolling downwards, gripping the top of the brief.
The shorts is ABSOLUTELY FANTASTIC. I will leave a review on this separately on the shorts page.
Overall, not too satisfied with the brief, won't be my default brief to reach out too, but will surely use it occasionally.
Perhaps a lower waist version would be appealing and a much better fit to some.
Hey!
Thanks for your feedback this is greatly appreciated and will be passed onto the team. We are pleased to hear that you love the shorts, The Briefs have been tested on different heights from 5 ft 5 to 6ft plus and tested in all weather conditions. Your feedback will definitely be taken on board as we understand everyone is different and are always looking into ways we can improve the product. Happy Running and thank you for your purchases with Runderwear.
Too Stretchy To Be Supportive
I wanted to like these, and was excited about the purchase, but I was underwhelmed by the level of support. My take is that the material is too stretchy to be able to provide any real support. I could probably pull the pouch almost 12 inches from my body. As such, there is no support. Unfortunately I found these unwearable and will stick with jockstraps for running.
Hey Xander,
Thanks for your feedback, I am really sorry to hear that you do not find the Runderwear Briefs supportive. This is not feedback that we have had but I will be sure to pass onto the team to review. If you have any queries about sizing please do not hesitate to get in touch and we will be happy to help.